— feeling amazing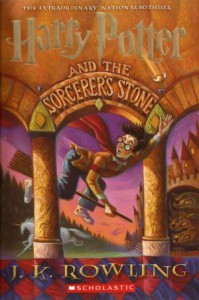 My first time reading the series, and what do I think?!
Fantastic and magical!
Even better than the film too! This story, the first in the Harry Potter series, is everything I had hoped for and more! There were moments in the story that were more vivid and descriptive than the film brought to life. It was what I didn't even know I needed.
A quick read too. From easy story telling, to this magical world and even more magical characters, you are at the end before you know it.
I'm heading right into the next book too. I just can't wait.