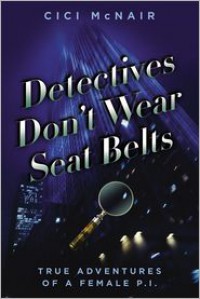 What a life!
This woman, Cici, leads such a colorful existence that I was in awe for most of the read. She has pretty much done it all. No joke. From living in Italy, the Vatican actually, to being sleuth in the States, with so much more in between. Each chapter is almost like a vignette of something that occurred in her life at the time she was talking about. I liked that.
With that said, it was hard to love. Some of the things she went through, though exciting, were told in a bit of a boring manner. There were even a couple times I said to myself, 'can we just get to the point already'.
I do love reading someones' personal life story though. I think every one has a story to tell, it's just how you tell it.