— feeling booklikes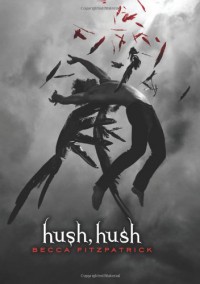 Kind of a rushed ending...
But the rest of the story was pretty cool. I'm not really a big fan of angel stories, but this story was very different. Maybe it was the fallen angel thing, I don't know, but the darker nature of the book really appealed to me.
I actually want more!
I'm glad this bit of suspense carried throughout the whole story, it intrigued me to no end. For most of the book, you were probably sure you knew who the bad guy was, but I bet everyone will be wrong on this one. Well, maybe not everyone, but you get the idea....
I can't wait to read more from this author. At least Becca restored my faith in angel stories again.